TBL web desk
More then 30 people had been killed and 100 injured In a train accident in southern Pakistan. Hazara Express carriages overturned near Sahara railway station in Nawabshah, Sindh province.
"This is quite a big accident," railway minister Khawaja Saad Rafique told reporters on Sunday. "According to the information so far, 28 passengers have been killed and many are injured."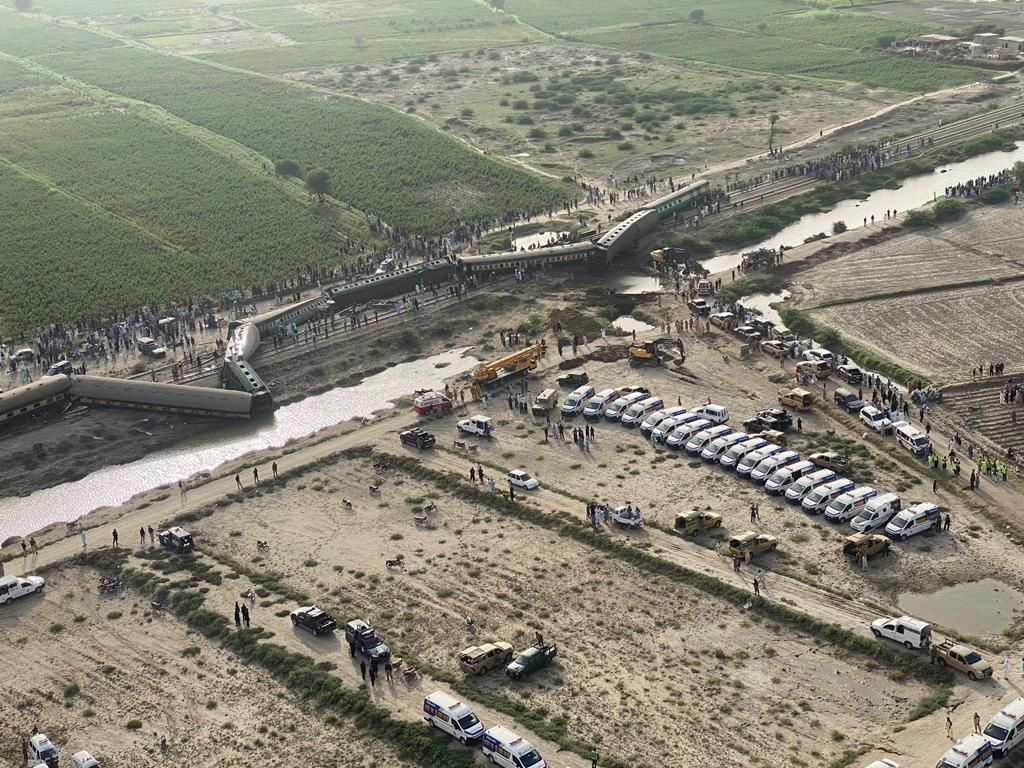 Railway Minister Saad Rafiq said initial investigations showed the train was travelling at normal speed and they were trying to establish what led to the derailment.
Accidents on Pakistan's antiquated railway system are not uncommon.
In 2021, two trains travelling in Sindh province collided, killing at least 40 people and injuring dozens.
Between 2013 and 2019, 150 people died in such incidents, according to local media reports.