TBL web desk
First turbaned Sikh MP of United Kingdon, Tanmanjit Singh Dhesi was stopped for around two hours by Indian immigration officials after he landed at the Shri Guru Ramdas ji International Airport in Amritsar on Thursday.
Dhesi, who has family background in Punjab and known to be outspoken on Sikh issues, was made to wait for two hours before being allowed to leave the airport.
Later, Dhesi tweeted, "Guess it's the price to pay for standing up for the farmers and the minorities. Last year, I felt the love for speaking up on the farmers' protest and human rights, but today I was held back at Amritsar airport, as haters had called to cancel my visa."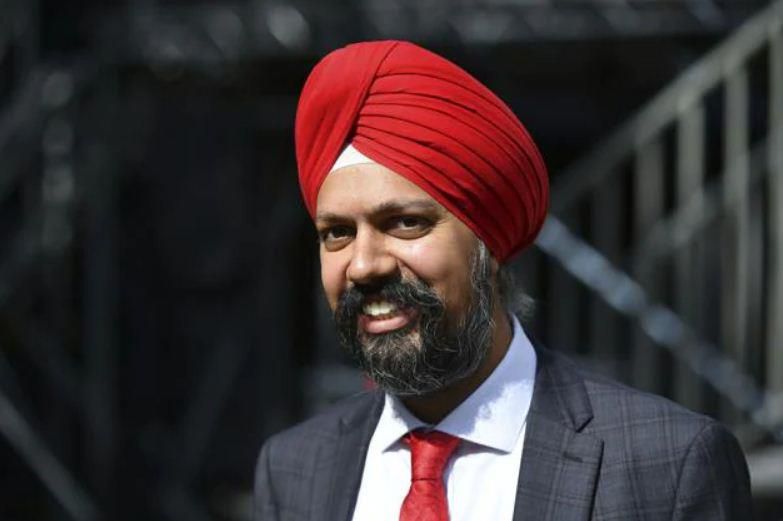 Several Sikh leaders and organisations, including former Deputy CM Sukhbir Badal and Akal Takht Jathedar Raghbir Singh, came out in support of Dhesi.
Sukhbir Badal tweeted, "Harassing a prominent Sikh NRI and British MP is deplorable. This has damaged the country's secular image." He urged Home Minister Amit Shah to pull up the guilty officials.
Citing the NIA raids at the Khalsa Aid's office and stopping of Dhesi, the Jathedar said the Sikhs were made to feel as if they were not a part of the country.