Three Black people were killed by a white man in Florida. The attack happened in a shop where the racist white man opened fire on the victims. Local authorities said that it was a racially motivated attack.
However, after killing two black men and a woman, the attacker shot himself also. The attacker, described as white and in his early 20s, entered a Dollar General store and opened fire, triggering a standoff with police.
The sheriff said the shooter – who has not yet been officially named – was wearing body armour when he entered the Dollar General outlet armed with a lightweight semi-automatic rifle and a handgun.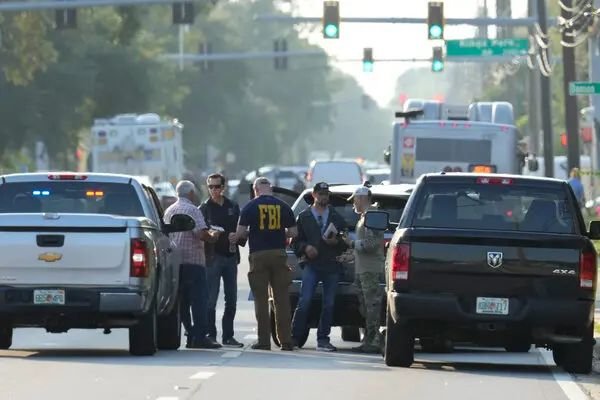 "This shooting was racially motivated and he hated Black people," Jacksonville Sheriff T K Waters told a press conference on Saturday.
He is believed to have acted alone and allegedly wanted to kill himself. He lived in Jacksonville's Clay County with his parents and "authored several manifestos", Sheriff Waters said, including one to his parents and another to the media. The sheriff added that at least one of the guns had a swastika drawn on it.
Sherri Onks, the special agent in charge of the Jacksonville FBI office, said federal officials had opened a civil rights investigation and would pursue the incident as a hate crime.
"Hate crimes are always and will always remain a top priority for the FBI because they are not only an attack on a victim, they're also meant to threaten and intimidate an entire community," Onks said.
Florida Governor Ron DeSantis called the gunman a "scumbag" and described the shooting as "horrific".
"He [the gunman] was targeting people based on their race, that is totally unacceptable," said Mr. DeSantis, who is competing to be the Republican party's presidential candidate.
"This guy killed himself rather than face the music and accept responsibility for his actions and so he took the coward's way out."
The White House said President Joe Biden had been briefed on the shooting.